About us
Vista Products, Inc. 
Vista Products has been in business since 2006. Just like some MUCH bigger companies, we started small and in our garage in La Mirada, CA.
We quickly out-grew the garage and moved to Brea, California. Our main business then was internet retail of telescopic portable fiberglass flagpoles used for tailgating and for RV's. We were known then mainly as Telepole, and we expanded with items related to our flagpoles, like a variety of 3x5 foot flags, NASCAR flags (mostly driver flags), NCAA college flags, Pro Football flags, and a variety of other flags.
In 2008 we began to carry what was then called Swooper™ flags, what we now refer to as Feather Flags. From fewer than 100 designs our collection of pre-printed Flutter-style Flags (where the sleeve doesn't go all the way to the end of the flag at the top) has grown to around 880 designs and in our Windless Flag line we have around 680 preprinted designs.
In 2010 we moved to San Dimas, where we are located now, into our 10,000 square foot warehouse. We have dropped our flagship Telepole products and have focused on our feather flags, getting a 74" printer to print custom flags in-house. Here are pictures of our printer and some of our custom flag staff.
From Vista Flags to Vista Products
This year were are adding some great new product lines. No longer are we strictly a flag company, but we are moving out to provide business customers a full range of signage. We have soft-signage, including flags, displays, retractable banners, back-lit displays, and even tents. And now we will be able to print hard-signage, featuring signs on aluminum, corrugated plastic, foam board, acrylics, glass, wood, and just about any other printable media. Our Cannon Arizona printer and our Zund digital cutter both have a 10 foot by 8 foot bed to meet most signage challenges.
While the feather flag business is a great business to be in, we are looking forward to the next chapter in our business evolution as we expand our product line to assist our business customers (as other customers!) in becoming more effective in advertising their products to their customers.
We have a great product in our feather flags, one that really helps our customers, but we know that it takes more for you to effectively advertise than just flags, and we are here to help!
Our Team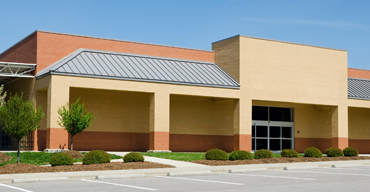 We are a small company so our employees handle everything from customer service, order processing, packing and shipping, inventory control, custom design and production, website development and new product development.
Customer Service
Customer service is our highest priority. We hope you experience that when doing business with us.