Sale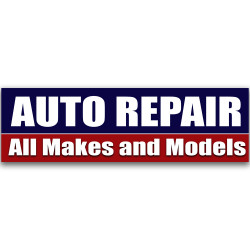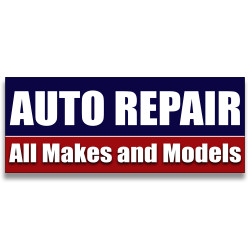 Custom Printed Trash or Recycle Bin for 30 Gallon Liner (Square)
By buying this product you can collect up to 29 points. Your cart will total 29 points that can be converted into a voucher of $1.45.
Make your next function more festive with our square custom printed trash or recycle bin holder for a 30 gallon liner. Have us print whatever you want on your 30 gallon square trash bin - photos, logos, graphics and text. Great for parties, conventions, wedding receptions, sporting events, trade shows, school events, grand openings, or any large gathering. Our 30 gallon square trash bin comes in either standard cardboard, or plastic cardboard for a longer lasting product.  We print your custom trash bin in brilliant full color for a very appealing trash bin.  Who knew throwing away trash could look so good! Our custom printed trash bins are reusable (depending on the type of trash that is put in them) and our corrugated plastic bins are washable.  Both are recyclable, very light weight,  easy to set up, and ship and store flat. This bin stands 28 inches tall. 
Upload File(s)
Our Custom Printed Rectangular Trash and/or Recycle bin holds a 30 gallon liner (or larger) and comes in 200 pound crush strength cardboard, corrugated plastic (like cardboard, only in plastic), or a smooth corrugated plastic (for a higher quality image and a stronger trash bin). The plastic custom trash bins are durable and can withstand being in the rain and they can be washed. All three can be flattened and stored, and when used for light-weight trash (like paper plates, plastic-ware, and cups should be reusable many times. 
We can print on any number of the faces of our trash bin. There are 4 printable faces.  Each face is 15 inches by 28 inches. The height of this trash bin is 28" - that is about mid-thigh on the average adult. If you need a bigger bin please check out our rectangular 60 gallon trash bin.
Our custom rectangular trash bins are very light, so you might need to weigh them down if you use them outside even in a slight breeze. You can use a rock, or alternatively we do sell a sandbag weight available (click here).
We also sell a hexagonal 30 gallon trash bin and a rectangular 60 gallon trash bin as well.
These custom trash & recycle bins are used in a variety of situations where having a beautiful receptacle for debris adds a touch of class to your event. Our custom trash bins' unique and multiple faceted design will delight and surprise guests.
These custom printed waste bins are excellent for any event where photos of people (especially) add to the celebration.  Our custom wastepaper bins are great for Weddings and Wedding Receptions, Commencements and Graduations, Quinceañeras, Bar Mitzvahs, Confirmations, Family Reunions, Retirement parties, Wedding Anniversaries, Engagement parties, Bridal showers, Funerals and Memorial services, Awards Ceremonies, Births and Birthdays, Banquets and Roasts, Sporting Events, Political events and rallies, School functions, Church events, Welcome Home parties,  and many other events where people are being honored. 
Our custom printed trash and recycle bins are also an excellent advertising medium for maximum exposure at events. When used at a civic event, for example, our custom trash bins show how your company fits in and supports your community while advertising your business, product or service in a beautiful, subtle, and useful way. These custom waste bins are excellent advertisement venues at sporting events, farmers' markets, swap meets, car shows, street events, political and social events, parties, parades, music in the park, school and church carnivals, fairs, bridal shows, competitions, films, photo shoots, and fund-raisers. 
Custom printed waste receptacles are excellent for use at churches where light-weight, attractive, and reusable trash bins add a colorful, celebrative, even festive atmosphere, while announcing church programs in very visual ways. They can be used as signs when positioned at entrances, reminders of upcoming events, special conference or speaking events, trips, camps, and the like. 
These custom printed trash bins have the following great features:
Excellent Visual Effect: These custom waste bins are beautifully printed, full-color, on all sides. Printed on our Canon Arizona flatbed printer with specialty UV inks designed for stunning impact, long life, and fade resistance. Each face gives you almost 3 square feet of Print/Advertising surface, for a full 11.6 square feet of advertising space, at a very low price. 
Light Weight & Ships Flat: Weighing in at under 3 pounds our custom printed bins are easy to transport.  They fold up to be only 30" wide by 28" tall by less than 1" thick, so they can be easily stored when not in use and easily transported when needed. Because of their weight, when used outdoors in the wind, you definitely need to put something heavy inside to weigh them down.  For a professional looking weight consider purchasing our sandbag with the sign (the sandbag comes without sand, but you can purchase sand at your local hardware store). Otherwise a large rock or brick will do the trick. 
Easy Setup: To set up our custom printed trash bins, you simply fold the bottom panels into themselves, following the instructions on the flaps.  
Versatile: Our Custom Printed Trash bins are available in plastic (recyclable too) so they are excellent for use outdoors, even in inclement weather. They are equally at home indoors, where their bright colors and large surface area get your message noticed. Our custom printed trash and recycle bins are an affordable, lightweight and a durable alternative for temporary disposal container needs. Our cardboard trash bins are NOT waterproof, and cannot be left in the rain.
Design: We will give you free design help, if you need it, with your custom trash receptacle. This is only for simple design work, so we can keep our costs down for everyone.
We LOVE this product and we know you will too.  For cost effectiveness, ease of use, versatility, and beautiful colors, there is nothing like it on the market. 
Specific References
UPC

841098198961
GETTING STARTED
To start an order you'll need to first purchase the custom product. If you need design work, we require an order to be placed. We do not do any design work without a paid order.
Step 1: Decide which type of material you would like to have us print on. The options are 200# (crush) cardboard, corrugated plastic (coroplast), and smooth corrugated plastic (bubble-x).
Step 2: If you are ordering multiples enter the amount that you want to purchase, using the box at the right that looks like this.  
 you can use the arrows or type directly into the space that originally said 1.  Typically, this number will be one.
Step 3: Click on Add to Cart.
Step 4: Decide who will design the custom product. If you send pictures/graphics please make sure that the image has as high a resolution as you can.  If you have signed into your account you can use the Upload Files(s) option to upload your image for us to print for you.  If you aren't signed in you will be given an opportunity to upload files during checkout. Or when you are ready to send your design to us you can email it to custom@vistaflags.com or upload it by going to the Upload section, in your account. (To get to your account, log in, and then click on the three horizontal bars in the header of the web page, and click on the My Account dropdown). 
We can help with designing your custom product. If you have images you want to include, such as a drawing of what you want, a logo, graphic and/or photo you can upload them into the file uploader which is just above this tab. You have to log in (or create an account) so that the software can keep your information attached to your order. If you don't have them available, it is no problem. You can send them to us via email or you can log in later, go to your Account Information (to get there go to the three bars in the top right-hand part of the web page) and go to the Upload Files icon and add them in there. 
In the Comments section, when you check out, enter as much information as you can about how you want the custom product designed. Be as specific as possible. If you want more information about design, you can click on the FAQ tab of slider at the top of the page (just over the main picture) and see our videos on design, design considerations, production and other videos.
You can also send questions, comments, images, and design instruction to our designers at custom@vistaflags.com. 
Our template for this product is a compressed Adobe Photoshop file. If you don't have photoshop, you can open it in Adobe Illustrator as well.
Please be careful when assembling the custom trash bin, the edges can be sharp. We recommend wearing thin gloves, for example latex gloves. 
To assemble your custom square 30 Gallon trash bin follow these steps. 
Put the bin on the floor or suitable height table. 
Plug the tabs into the slots. 
Place the bin on the floor with the top down, so you can get to the bottom part of the bin.
Take the large flaps and put the right-hand side of each flap over the left side of the next flap. Then push them down.
If you aren't going to fold up the custom trash bin again, you will want to secure the inside flap by pulling off the protective seal over the installed double-sided tape. Make sure the tabs are all in and the top edges are even (aligned), then find the plastic covering and pull it away from the tape. Then press the two together to make sure the tape seals.
Place a 30 gallon trash liner in the bin. If you have a larger liner, you may need to pull back the excess until it is snug on the bin and secure the excess with a rubber band, zip tie, or tie it off with a knot.
Note: the bins are not designed to be moved with trash in them. 
Here is a video showing how to assemble your custom square 30 gallon trash bin.