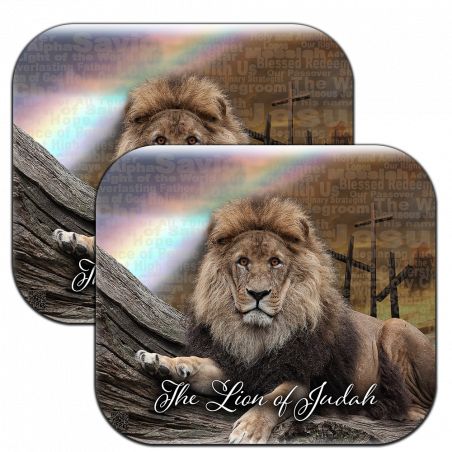  
Lion Of Judah2 Pack Car Window Shades (Sun Shades) with Carry Bag (Printed in Texas)
You get two 28" x 32" spring loaded window shades. 
Our Lion Of Judah2 Pack Car Window Shades (Sun Shades) with Carry Bag (Printed in Texas) car window shades are designed to be quickly deployed and stowed. These beautifully printed designs are digitally printed and dye sublimated for the brightest colors and long lasting print.
Check out the lion's eyes, they seem to follow you wherever you are. He keeps watch over you!
5 other products in the same category: