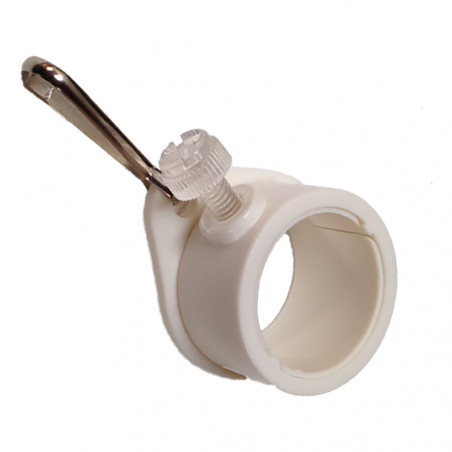  
Rotating Flag Stabilizer Ring
These new Flag Stabilizing Rings from Vista Flags are designed for feather flags with strings or loops. If you are having trouble with your flag coming off your pole (not something that happens frequently) you can use this swiveling ring.
The rings have a rotating anti-wrap feature that allows the flag to move independently from the pole. 
These only work on our hybrid or aluminum poles.
Because they are plastic we recommend a little WD40 or similar lubricant to help the ring spin freely. Otherwise the plastic tends to bind on itself.
16 other products in the same category: