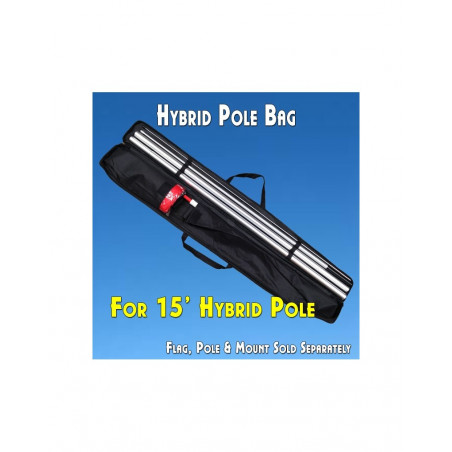  
POLE BAG for V15H Poles (Canvas, 48")
Tote your pole in this heavy duty polyester Pole Bag. You can store your flag, pole and ground mount in this convenient carrying bag.
The bag features a heavy duty zipper, a carrying handles and it is 48 inches long. It is made of water resistant, heavy-duty polyester canvas-like material that will give you years of service.
Features
Water resistant, heavy weight, polyester fabric.
Heavy duty top zipper.
5 inches in diameter.
48 inches long.
Stores one pole, flag and ground mount.
Convenient carrying handles.
Excellent for Realtors or mobile business to store and transport their flags.
16 other products in the same category: