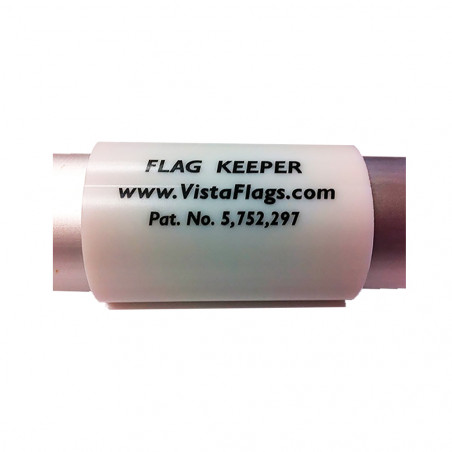  
Flag Keeper Mini Pole Clamp (3/4 x 2) 4 pack - Branded
Flag Keeper (Wind Guard) for Feather Banner Hybrid & Aluminum Poles
This is a 4 pack of clamps
Use these when your flags are in a wind conditions where the flags are pulled up by updrafts. This is rare, but when it happens these clips will keep your flags on the pole.

It is a rare situation where the flags fly off, but it does happen.
Dimensions: 3/4in diameter by 2in long.

NOTE: This product includes the "VistaFlags.com" brand on the keeper.
16 other products in the same category: