Sale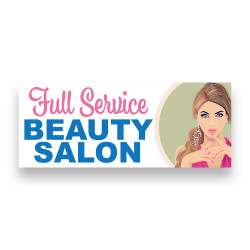 Signicade Deluxe A-Frame with 2 Custom 24" x 36" Signs
By buying this product you can collect up to 149 points. Your cart will total 149 points that can be converted into a voucher of $7.45.
This product includes Two Single-Sided 24 inch by 36 inch signs and one Deluxe Signicade sign.  You have your choice of color and type of media that it is printed on.
Product Code: VP-SDAF
Retail: $299
Upload File(s)
This product includes two beautifully printed custom signs and a Deluxe (not Standard) Signicade plastic A-frame sign. We print your signs with our Canon Arizona printer for the highest quality UV print available

This A-Frame style sign is suitable for any type of surface. It is extremely visable yet unobtrusive. Very well suited for announcing restaurant menus, church events, directional signs for parking, corporate events, or advertising for practically anything. 

Excellent indoors and out, the Signicade frame allows for easy sign installation and replacement.  To place (or replace) the sign you simply slide the sign in from the bottom through the side clips and up into the top of the frame.  Then slide the sign into the holder at the bottom. 

This is the most common size for this type of sign (24" wide by 36" tall) and Signicade has become an industry standard.

The signs can be printed on a variety of materials.  We offer Corrugated Plastic, Smooth Corregated Plastic, and Bonded Aluminum.  All three are suitable for indoors and out.

A-Frame signs are most commonly used on sidewalks, lawns and alongside roads as real estate directional signs, but also work well for announcing business services promotions, church parking signs, and work equally well indoors and out. They also work great as informational signs, yard sale signs, announcements, and for directing attendees to weddings and other events.

This product comes with everything you need to use the sign.
GETTING STARTED
To start an order you'll need to first purchase the custom product. We do not do any design work without a paid order.
Step 1: Enter the number of signs you want to purchase, using the box above that looks like this.  
 you can use the arrows or type directly into the space that originally said 1.
Step 2: Click on Add to Cart.
Step 3: Decide who will design the Sign. If you want to design your sign yourself, design to the edges of a 24" x 36" area. When you are ready to send your design to us, save it as a PDF or TIFF file. You can either email it to us or upload it by going to the Upload button, in your account. (To get to your account, log in, and then click on the three horizontal bars in the header of the web page, and click on the My Account dropdown). 
We can help with designing your sign. If you have images you want to include, such as a drawing of what you want, a logo, graphic and/or photo you can upload them into the file uploader which is just above this tab. You have to log in (or create an account) so that the software can keep your information attached to your order. If you don't have them available, it is no problem. You can send them to us via email or you can log in later, go to your Account Information (to get there go to the three bars in the top right-hand part of the web page) and go to the Upload Files icon and add them in there. 
In the Comments section, when you check out, enter as much information as you can about how you want the sign designed. Be as specific as possible. If you want more information about design, you can click on the FAQ tab of slider at the top of the page (just over the main picture) and see our videos on design, design considerations, production and other videos.
You can also send questions, comments, images, and design instruction to our designers at custom@vistaflags.com. 
PRODUCTION TIME
This Custom Sign has an average turnaround production time of 2 days AFTER the approved design is submitted to the printer, plus transit shipping time. 


PROOF/PRINT DISCLAIMER
Screen Proofs depict Design Layout, Text Accuracy & Image Placement, but will only ESTIMATE Color Matching or Color Density. We DO NOT guarantee that the Custom Printed Sign will match the color displayed on your Computer Monitor or Printer exactly.  Every substrate (print media) has a different density than paper so printed material will look differently. We can match colors fairly well, however.

PROOF APPROVALS
Vista Flags has no upload capability on our web site (after checkout), so we communicate via email. Since we need everything in writing, all correspondence concerning custom products is done via email. Once we receive your email indicating a design as APPROVED, Vista Flags is released from ALL liabilities for any errors including, but not limited to: Grammar, Spelling, Color Matching, Size, Image Placement, Resolution, and Color Density. Custom products are NOT returnable. However, we will make every attempt to satisfy our customers.


COLOR MATCHING
While we try to match the colors as accurately as possible, a variety of things will alter the colors, some of which are beyond our control (currently) including humidity.  Inks respond differently to temperature and can change from batch to batch.  If you are designing your own sign and it contains yellow, make it at pure as possible (100% Yellow - 0% everything else), slight percentages of other colors may turn the yellow green. Custom Sign are not returnable.

OPTIONS 

You have two choices for frame color: White or Black. If you live where there is a lot of sun consider the white one. Black can tend to get really hot in the sun. 

You also have three choices for the print medium (substrate). Regular corrugated plastic where the lines show,  our special matte finished smooth product, and bonded aluminum. Use the matte finished corrugated plastic or the bonded aluminum when you are printing photos for the most professional looking signs.